Menu


About DeWoolfson
WELCOME!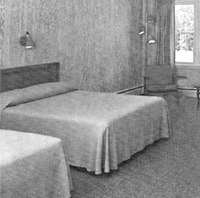 American bedrooms of the last century looked a lot different from today. Beds were weighted down with layers of blankets, then perhaps a country quilt, and topped with a two-ton quilted bedspread that covered the pillows and dropped to the floor. The bedspread ended up on the floor at night, for it surely wasn't made for sleeping under. But Americans who traveled to Europe quickly learned that a down comforter and duvet cover could replace all of those old, heavy layers. The down settled around you, enveloping you gently in its "warmth without weight." It was the 1970s, and that is when the idea for DeWoolfson Down was born.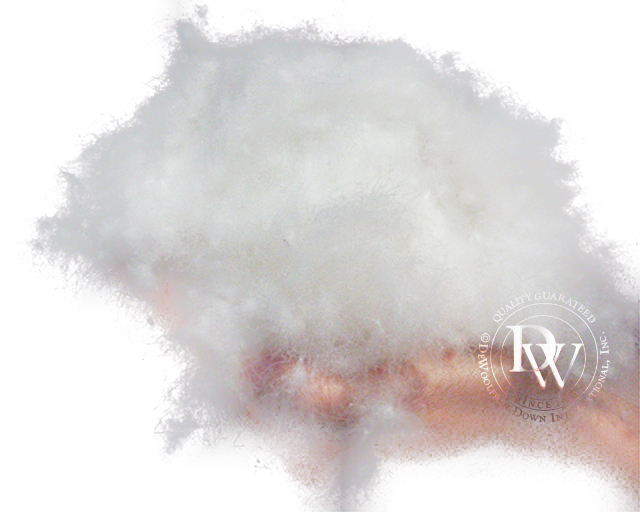 We began by searching the world for specialized downproof fabrics and down fills. Over time, DeWoolfson developed close ties to family-owned textile mills in Germany and Austria that had been specializing in downproof fabrics for nearly a century. To this day, the same firms continue to supply DeWoolfson with trusted materials . . . although some have a new twist, such as downproof organic fabrics, natural lyocell, and ever-so-light Batiste weaves. And our long-time down suppliers have consistently provided responsibly sourced white goose down and feather fills from Hungary, Poland, and Eastern Europe, all tested, washed and sorted in the U.S.A.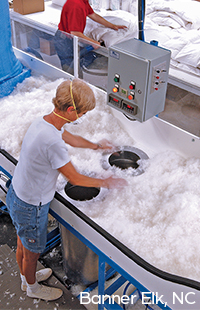 Our down products are never filled overseas. We believe that delicate down clusters and down products should NEVER be vacuum packed, never be packed in containers for a long trip to the U.S., and never be stored in a warehouse. Down should be fresh to preserve its loft. And customers should have their choice of fills and warmth levels. So at DeWoolfson, each customer's comforter, pillow or featherbed is filled at the time of order, with state-of-the-art equipment capable of weighing down to a hundredth of an ounce!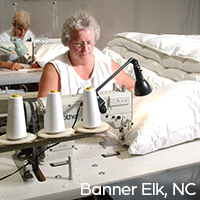 Every member of the DeWoolfson family, whether a sewing machine operator, filling operator, quality inspector, or sales and customer service representative, is committed to bringing you the finest down products that our years of experience have taught us.
WHEN YOU ARE HERE - Visit Us!

If you are visiting the Blue Ridge Mountains of North Carolina or traveling the Blue Ridge Parkway near Grandfather Mountain, please be sure to stop by our original retail store...
While you're here, browse bed and bath linens from France, Italy, Switzerland, Portugal, Austria and around the world. Learn how our down products are made, find a comforter that's just the perfect warmth, test out that perfect pillow . . . or have one stuffed to your heart's content!